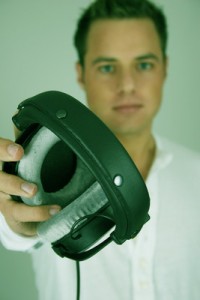 Music, music and again music is probably the devise of Markus Ano, who not only goes around as a deejay, in the meantime he can look back on releases and remixes with and for some renowned artists.
In his early climate the interest in music grew very quickly and the possibility to express
feelings and emotions about music.
In every free minute he screwed on the turntables and into the mixing board to elicit the best sound from the equipment. This passion remained not long undetected and the first organizer and gastronomes came to on Markus Ano to book him for various events.
Residential gigs in some of the most famous clubs in south bavaria and austria, in addition gigs with the best deejays of the world, made him a name quickly. But not enough for a Music-N.E.R.D. it was only a matter of time until Markus Ano wanted to know more about the origin of the sounds and began to produce music.
Markus Ano on Beatport

Get in touch with Markus Ano online: