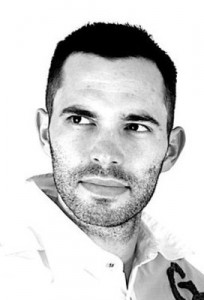 AgentQ was fascinated by the rapid movement of house music in a very early period and followed the Music and its development over the past 15 years. As of 2010, AgentQ has tallied up more than 10 years of experience as a live act/DJ, well known for his creativity and a huge variety of music genres. Whether Progressive Beats, Vocal House, Tribal or Electro and Minimal House, he is familiar with nearly every subgenre of Electronic Dance Music.
There are no musical limits to his performances. Therefore it happens that he plays 8h-10h sets, always moving with the crowd. Especially at his residencies "Meinburk" and "Milchbar" he is wellknown for eclectic and long DJ Sets.
A solid Fanbase of approx. 1.000 people joins them weekend by weekend.
Additional bookings in one of Europe ́s best Clubs "P1″ on special events such as New Year's Eve are just side effects of his powerful and creative sets, which attract enthusiastic crowds in every club he's performing.
2010 was a big year for AgentQ and ended even bigger. Playing a 14h dj set was the perfect conclusion for 2010 and exactly the way to start in a new year.
The promising collaboration between DJ Flore and AgentQ goes on with a lot of new tracks.
Agent Q on Beatport

Get in touch with Agent Q online: