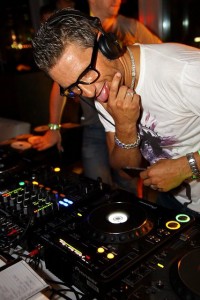 CLUBWORXX is a global player. Born and raised in Hamburg, Germany – residing in Munich.
Michael Bracher at heart is a producer, DJ, remixer and songwriter. For the last 10 years CLUBWORXX has been influencing the international dance scene with his remixes, productions and with his highly energetic DJ sets.
His early productions, e.g., "Mombassa", "Bangladesh", "Children", and others, opened the door for him to various major companies and clubs all around the world. CLUBWORXX played in nearly every continent!
Last year CLUBWORXX entered together with his best friend Jerry Ropero all important dance-charts and placed "Put Your Hands Up In The Air" as peak position 1 in many of them. The track was the highest rated and picked track in radio and clubs all around the world.
Clubworxx on Beatport

Get in touch with Clubworxx online: