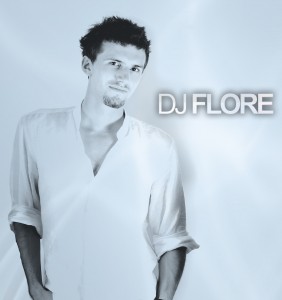 "It's been a pleasant warm Saturday. The sun sets and you are enjoying a nice dinner with your friends on the boulevard. You get home and prepare to have a night out… The taxi is here. 15 minutes later you reach the club. You pass the bouncer. Even before the door opens, you feel it…A deep bass at 128 beats per minute. And you start to grin."
It's this feeling that made DJ Flore love House music. That's why he produces and plays in clubs. To spread the emotion. Over the last years he was able to perform in various clubs around the world, from the UAE to Germany, Norway and the US. Highlights include Dubai's 360, regularly voted as one of the Top 100 clubs of the world, and Munich's P1, arguably the most famous club in Germany.
His productions have been released on international high profile labels and he
remixed established artists of the likes of Manuel Baccano and Peter Brown. He also hosts his own radio show and podcast. His latest project is the launch of the independent music label "Grapevine Grooves" together with his long time friend Agent Q.
DJ Flore will without a doubt continue to build a name for himself in the world of Progressive House Music and beyond within the next years.
DJ Flore on Beatport

Get in touch with DJ Flore online: